Why Preparing for a Disaster Makes Good Business Sense
12/26/2021 (Permalink)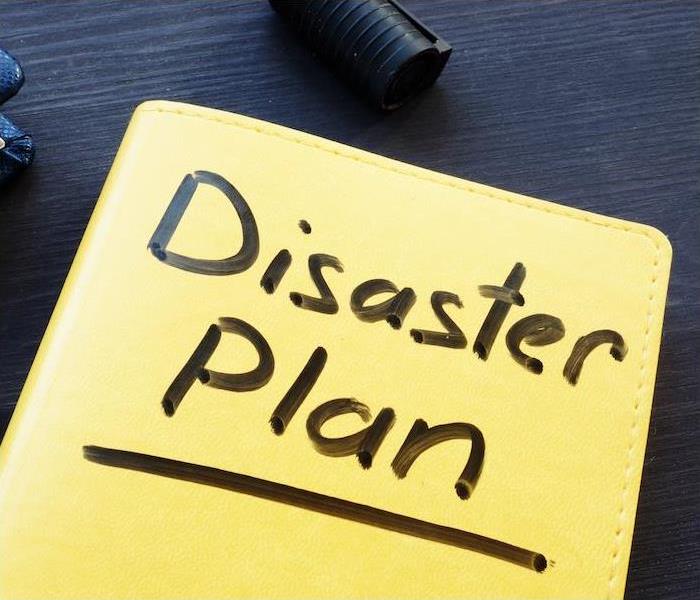 If your business is damaged in a disaster, we are here to help you. Contact SERVPRO of Fayette/S. Fulton Counties about commercial restoration 24/7.
There are many things that business owners must think about throughout their day-to-day operations, and for many of them, adding something extra onto this task list may seem impossible.
While this is understandable, when it comes to preparing for a disaster, it is imperative that business owners make the time to consider it. Many businesses do not get the chance to recover from a disaster, and while you can't plan for everything, it is important to prepare for what you can.
Not only will disaster planning help you and your employees stay safer in advance of and during a disaster, but it also makes good businesses sense. Disaster recovery can be too difficult for businesses who have not prepared, rendering them unable to reopen. However, by thinking ahead and utilizing your resources, you can reduce the likelihood that this scenario will happen to you.
How Disaster Preparedness Helps a Business' Bottom Line

You can quickly pursue restoration to prevent further damage. When you know which commercial restoration company you will work with, you are at an advantage, as you can immediately place the call to them once you discover damage at your business. This gets you in the queue faster, so you can receive a rapid response and prevent more damage from occurring in the meantime.
You can utilize your resources efficiently. After a disaster is declared, the Small Business Administration provides loans for business owners to help with the cost of recovery. If you know about these options in advance, you can apply right away when the time comes to receive these funds as quickly as possible.
You can lessen the time of closure. It is to be expected that you will have to close your doors for at least a bit while you have the damage restored and prepare to resume operations again, but by planning ahead, you can significantly reduce this time. By making your recovery as efficient as possible, you can get your doors reopened quickly so you can continue to do what you love.
If your business is damaged in a disaster, we are here to help you. Contact us about commercial restoration 24⁄7 to learn more or to report damages to your business after a disaster.